*This post may have affiliate links
I'll admit I'm very late to this party! I never watched the first movie or read the books. I tend to shy away from the latest fad for the simple fact that I don't want to go in with the high hopes that this is going to be fantastic because "Everyone said so," and be let down. But a friend roped me in to go see Fifty Shades Darker and I reluctantly said yes. I'm not one to watch or read things out of order but I did this time, and I have to admit that for me it was better to watch the second one first. I admit I went home and watched Fifty Shades of Grey straight after, and things made a lot more sense. So now I am moving onto the books! Plus, we are definitely booked in to watch Fifty Shades Freed next year!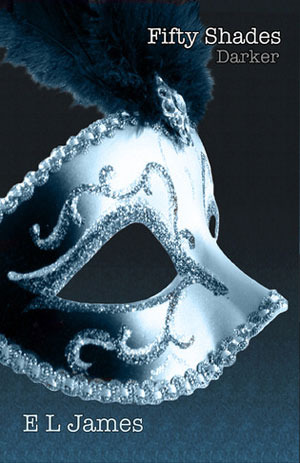 Synopsis
Daunted by the singular sexual tastes and dark secrets of the beautiful, tormented young entrepreneur Christian Grey, Anastasia Steele has broken off their relationship to start a new career with a Seattle publishing house. But desire for Christian still dominates her every waking thought, and when he proposes a new arrangement, Anastasia cannot resist. They rekindle their searing sensual affair, and Anastasia learns more about the harrowing past of her damaged, driven, and demanding Fifty Shades. While Christian wrestles with his inner demons, Anastasia must confront her anger and envy of the women who came before her and make the most important decision of her life. Erotic, sparkling and suspenseful, Fifty Shades Darker is the irresistibly addictive second part of the Fifty Shades trilogy.